Welcome to my Camera Section. If there are any pictures of you or yours that you do not wish to have on this page, please email me.
---
Honeymoon, Nova Scotia, Day 6
---
---
On the night of Day 5 into Day 6, we stayed at a small place along the beach. Here's a view outside our window that morning.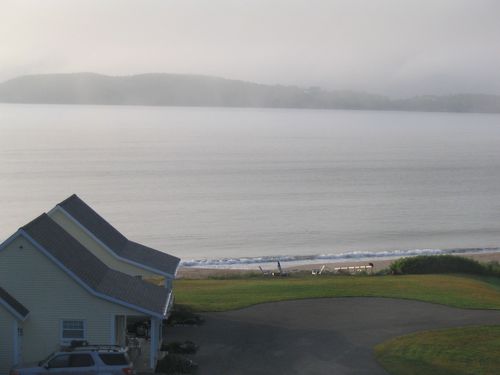 ---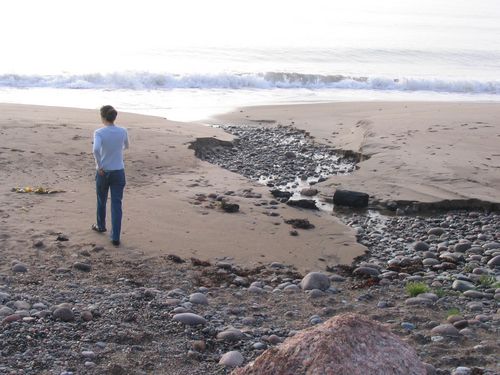 For our morning walk we opted for the stroll along the beach. How romantic.
---
It was fun playing near the water's edge, trying to determine with each new wave how far up the ocean would reach.
---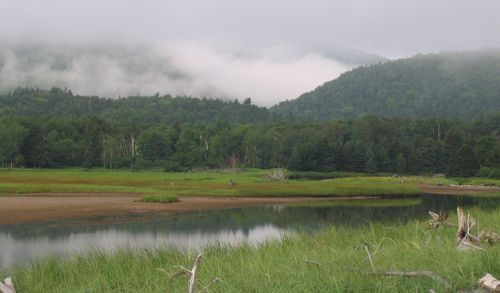 The morning mist was rising out of the mountains around us. It was pretty neat.
---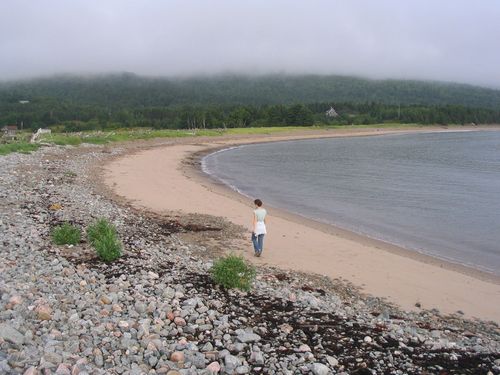 We walked to the end of the beach, which oddly enough, was a place where the sand just dissappeared into rock and grass.
---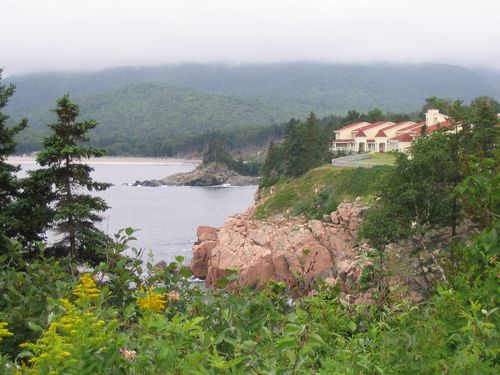 Even though the people of Nova Scotia are generally a simple and kind folk, there are also wealthy Canadians and Americans who have places here. This was one of them we saw.
---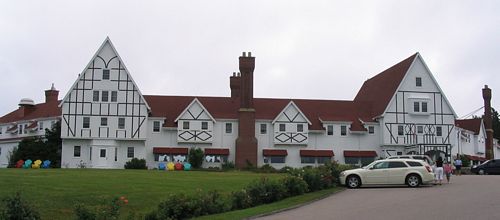 We also visited (albeit very quickly and as if we knew what we were doing) the Keltic Lodge. It's basically a get away for the extremely rich.
---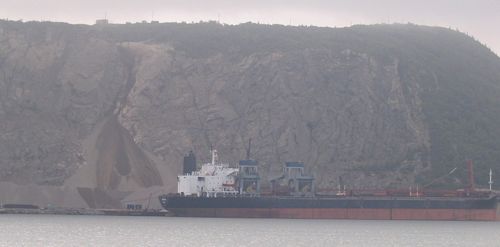 When we left the Ingonish area, we drove until we left Cape Breton Island.
---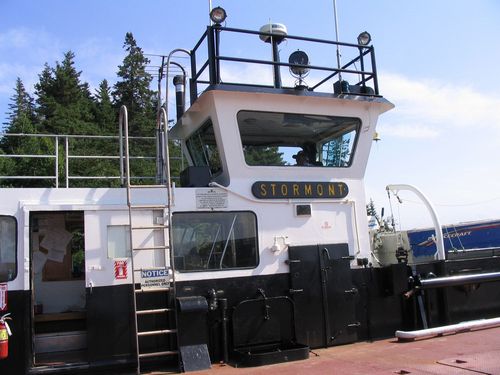 As we took some back coastal roads to get to our next hotel, we were lucky enough to experience taking a ferry across a bay (instead of taking the hour long drive around it).
---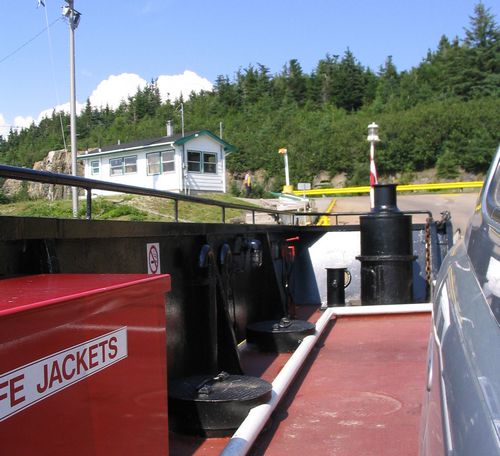 The ferry was a little different than what I had experienced in Buenie, this one made such a straight path from point A to B, that I'm pretty sure it was running along some sort of underwater cable.
---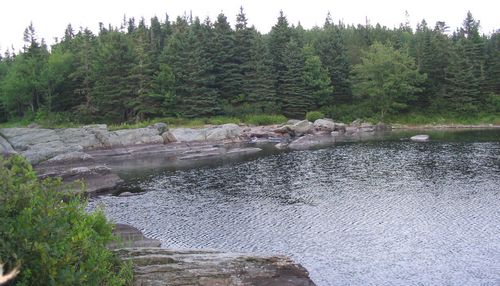 The next place we stayed was a resort next to a river where a family could've probably stayed a whole week. We only stayed one night, but since all these extra activities were included in our costs, we took the time to go out paddleboating.
---
Here's a shot of our cabin.
---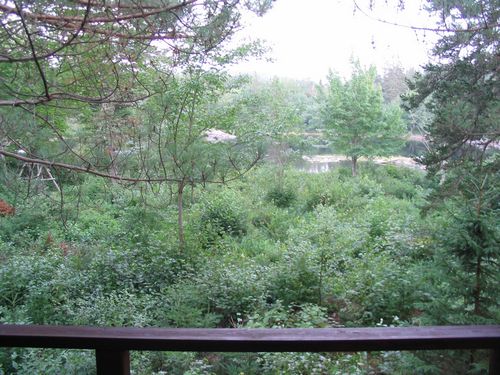 Here's the view from the porch. We had had a long day of driving, so we just relaxed a lot.
---