Welcome to my Camera Section. If there are any pictures of you or yours that you do not wish to have on this page, please email me.
---
Honeymoon, Nova Scotia, Day 5
---
---
On Day 5 we set out to cross the Cape Breton National Park. That night we'd be staying on the south-eastern side of the island for the first time.
For a morning walk, we hiked out to a pond.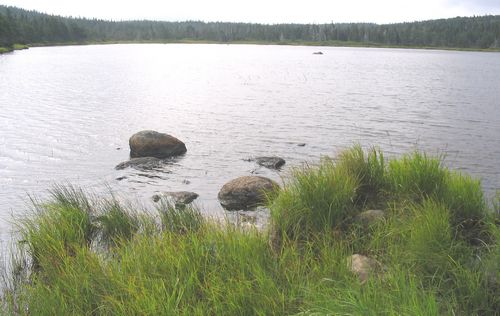 It was a lovely pond.
---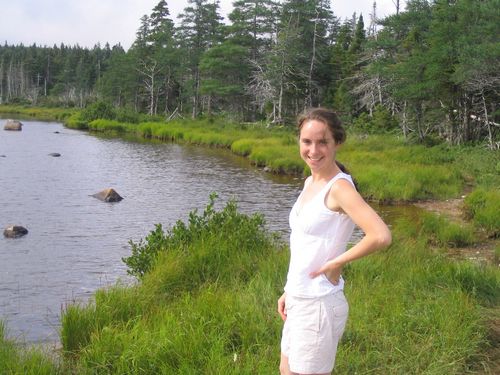 And here's the lovely wife.
---
So lovely, in fact, that I stole a kiss. Awwwww, they're on their honeymoon.
---
After our morning walk, we set off to drive through the park. Here were some of the sites.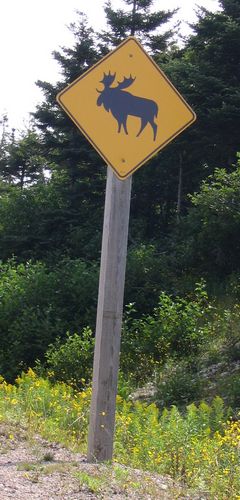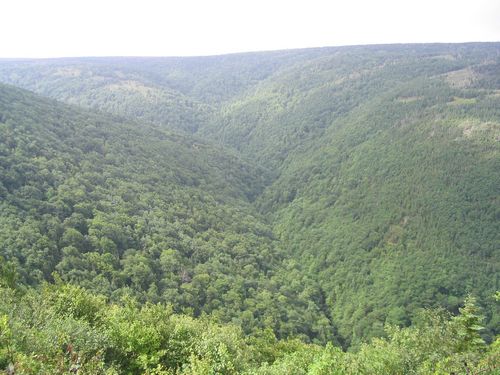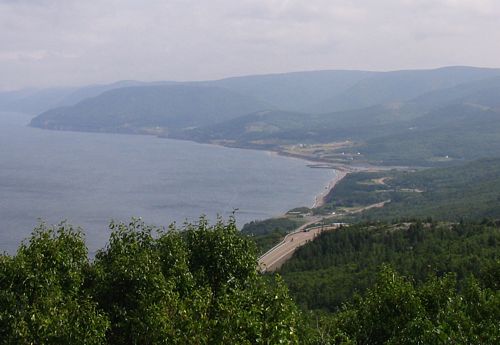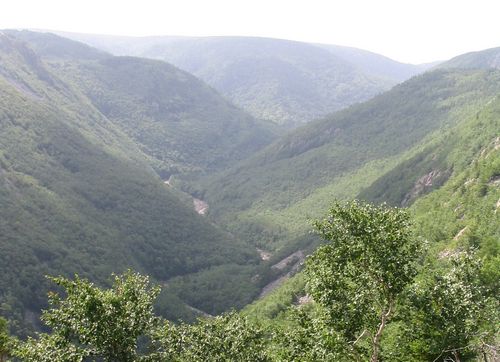 ---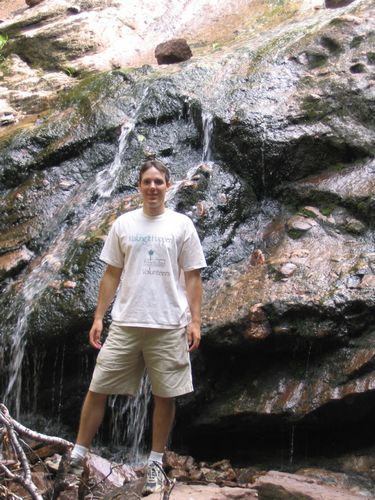 One of the stops we made was at another waterfall. Here I am with a close-up of the falls.
---
Here is a wider shot of the falls. Wait! Is that another woodland faerie in the lower left corner?
---
After the waterfall, a bit of lunch, and some more driving, we rounded the bend into the other side of the island. The coastline here was very different. Instead of steap rocky precipices, it was beaches of large boulders.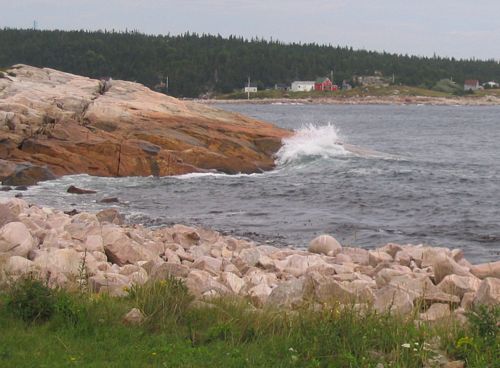 ---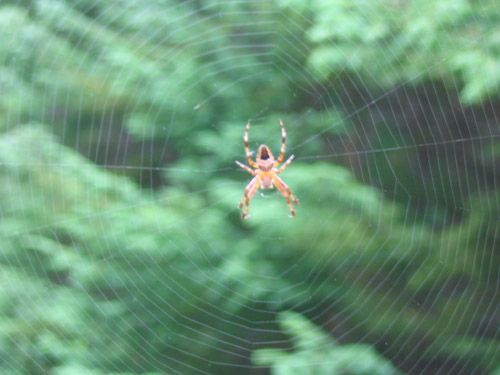 The entrance to the next trail we went on was guarded by this guy. But I easily slayed him with my level 5 elvin dagger. (Just kidding, we left him alone.)
---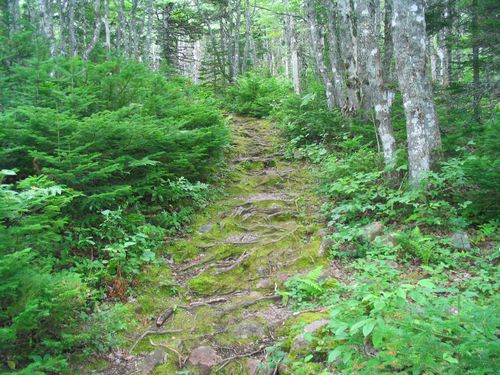 This trail was very rustic at times, i.e. it was really cool.
---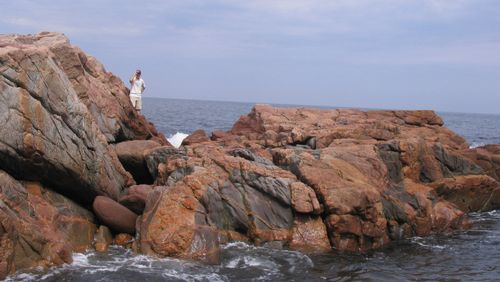 The trail came out of the woods and onto a rocky beach. And when I say rocky, I'm not kidding.
---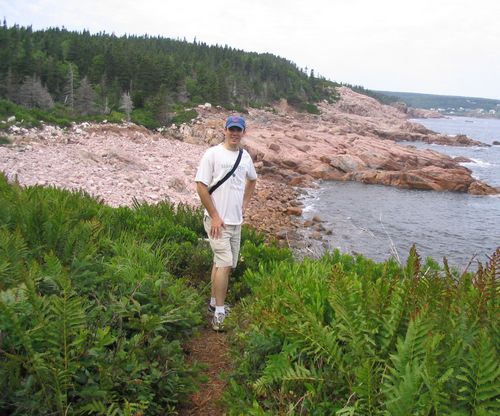 Here I am standing in the trail. It was weird how quickly the forest turned into the rocky seashore.
---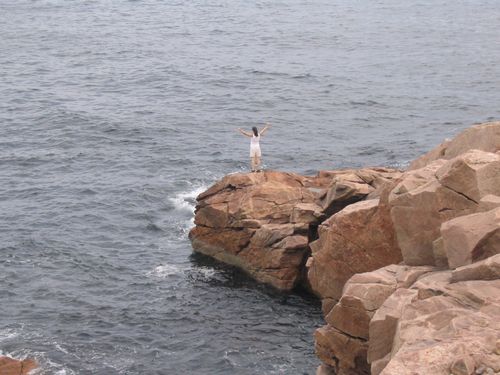 Kate rejoices in the ocean mist.
---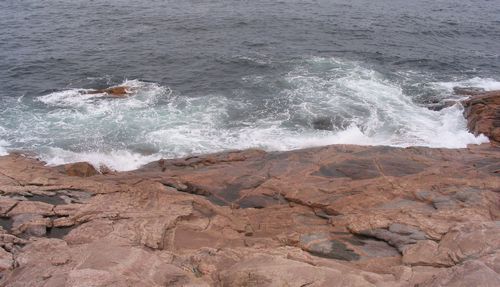 It was really interesting how good of a grip you could get on the dry parts of the rocks. But as soon as you got anywhere that the water could reach, it was the most frictionless surface I'd ever experienced.
---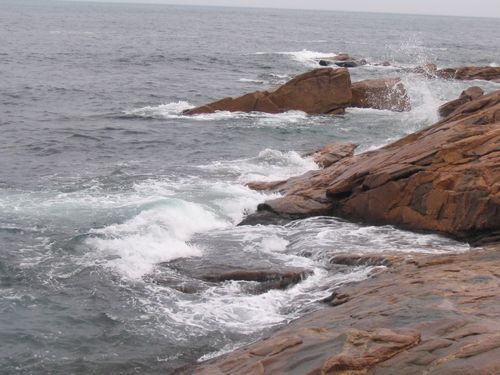 Wow.
---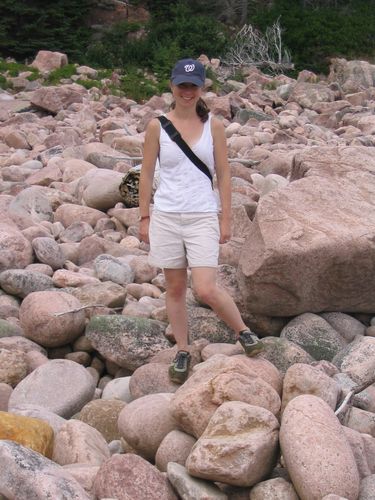 The other cool thing was that when the beach was made up of smaller rocks, all those rocks were oval shaped and smooth, like giant fossilized eggs. It was NOT easy to hike across these rocky areas.
---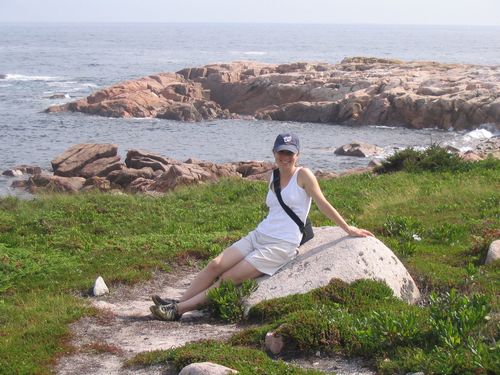 We went out quite a ways along the path, but not the whole way. So here is Kate resting before we head back.
---
At the trailhead was also a normal sandy beach on an inlet. We don't have any pictures I guess except this one, but we do have some awesome video...
---