Welcome to my Camera Section. If there are any pictures of you or yours that you do not wish to have on this page, please email me.
---
Honeymoon, Nova Scotia, Day 3
---
---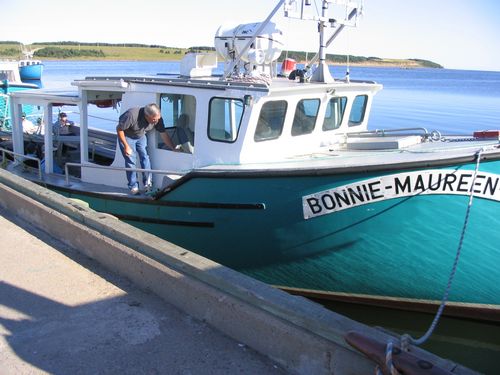 Day 3 started off with us hurrying out of breakfast to get up to Cheticamp in time to get on our complimentary whale seeing tour. This is the boat we were to set off in.
---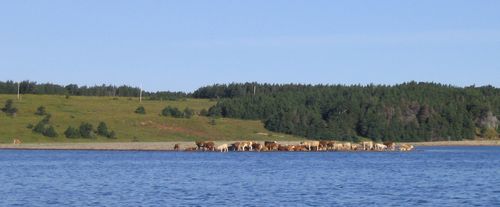 Here are some cows just lazing about the beach as we set off to leave the harbour.
---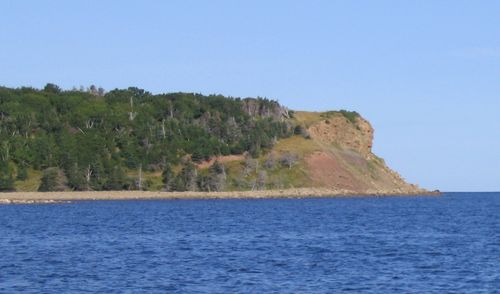 This is the tip of the peninsula that, together with the mainland, forms the harbour.
---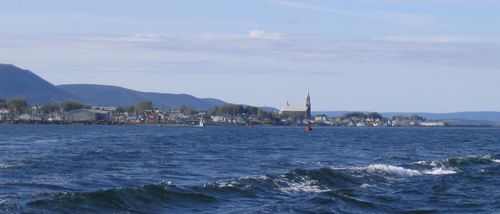 A look back on Cheticamp as we leave the harbour.
---
The boat ride out to the open waters took awhile, so we snapped some pictures of ourselves.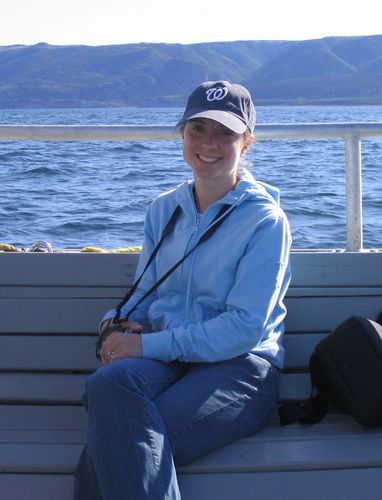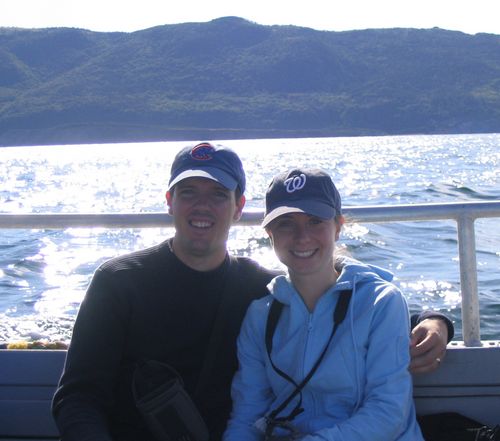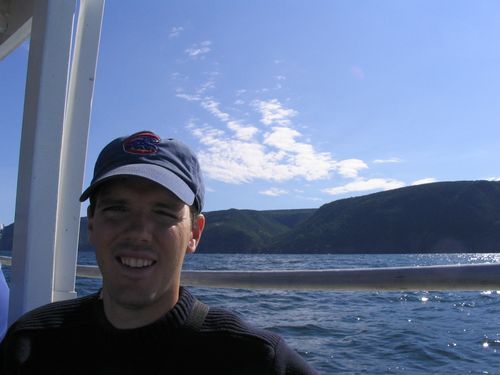 ---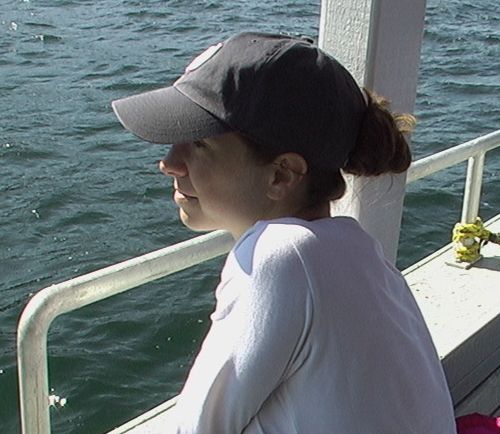 Kate keeps and eye out for whales.
---
Thar she blows!
Here is just some (the best) of the many pictures we took of the whales. They were so cool.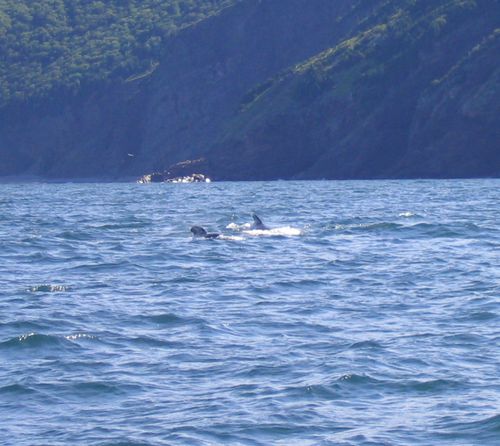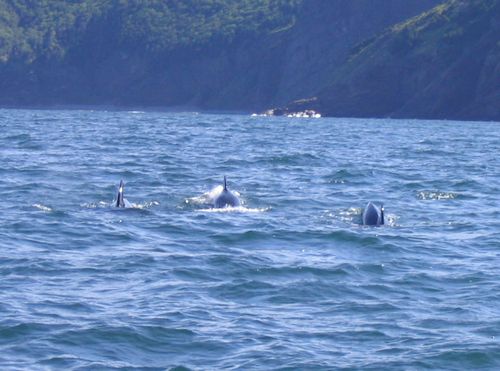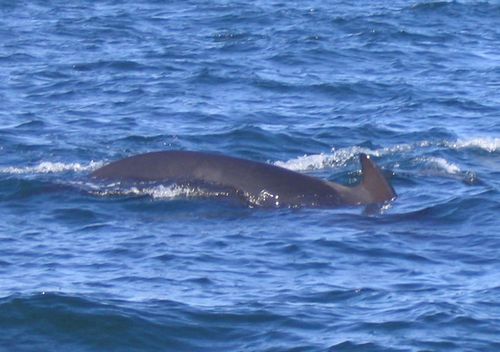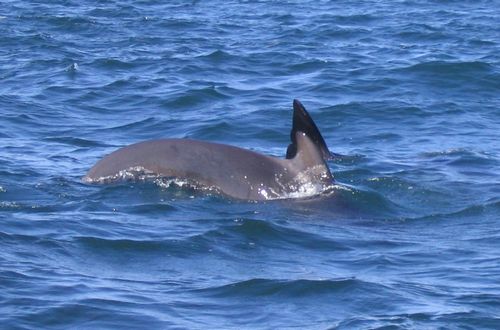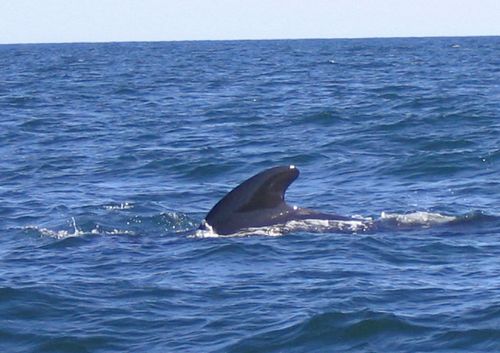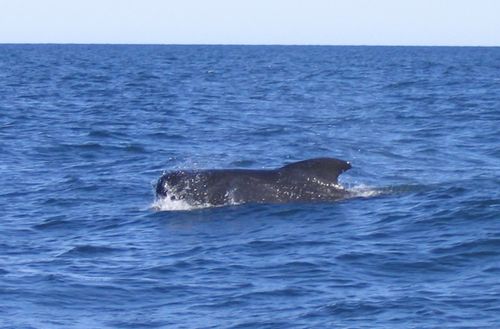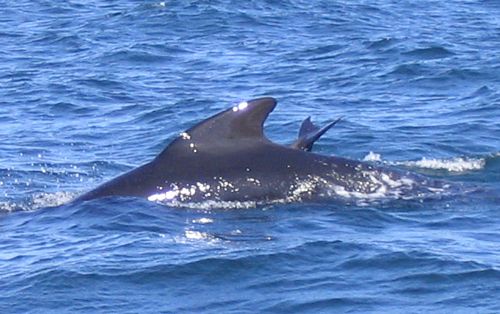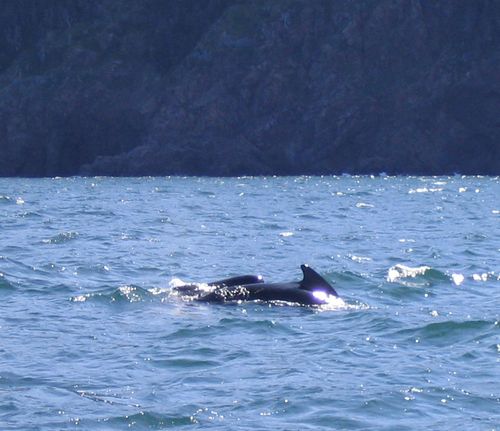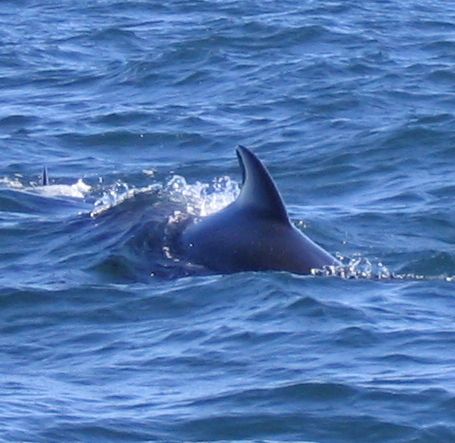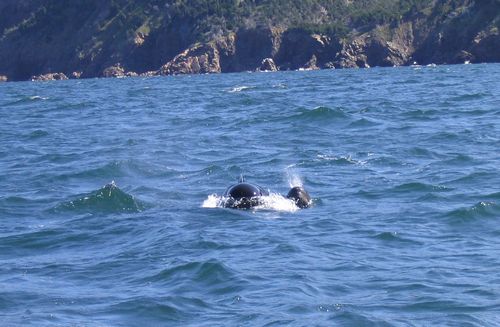 As you can see in the last picture, there was this baby whale with it's mother. It was sooooooo cute.
---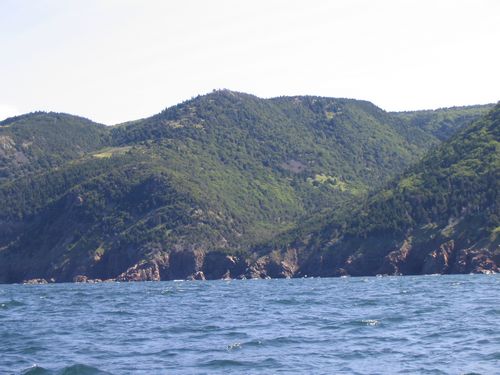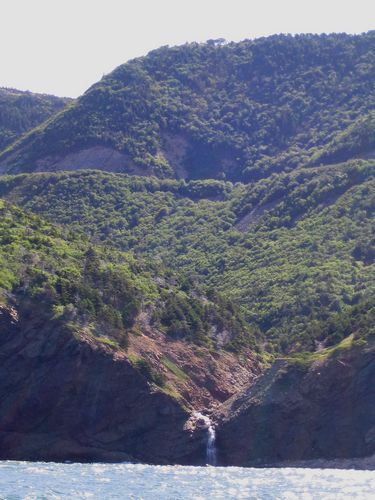 Another preview of the beauty that was to come in the following days.
---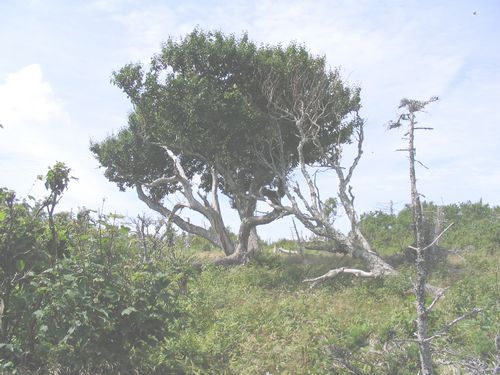 After whale watching, we went on a hike in the Cape Breton National Park. After hiking almost straight uphill through dense woods, we came to the top of the ridge. On top, the trees are few and it's more like a grassland. This is because of the high winds sustained on the tops of these ridges as we would learn in the coming days.
---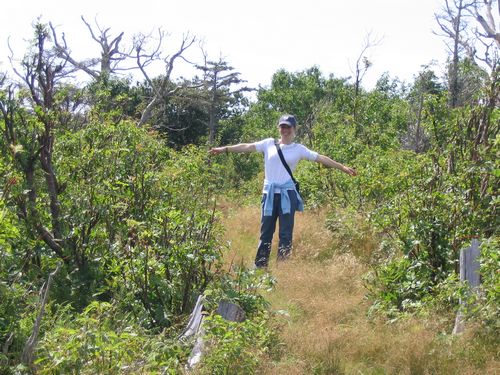 Kate soaking up the goodness of our surroundings.
---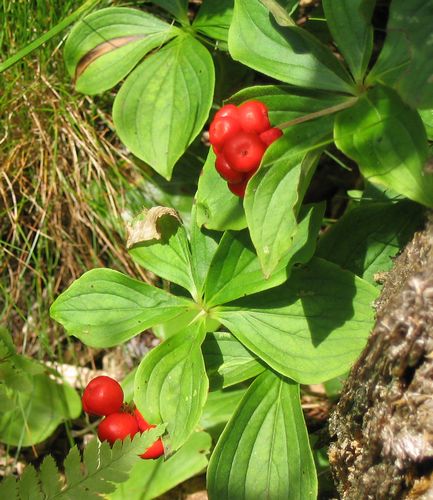 There were lots of cool berries on top the ridge as well.
---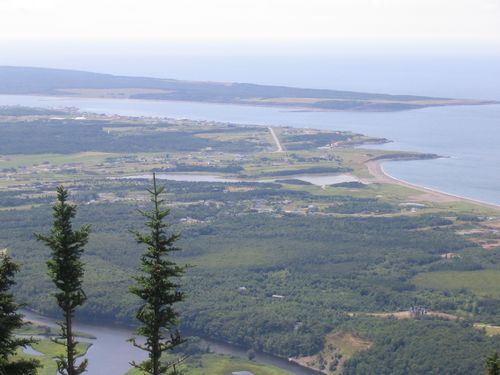 The view from one of the overlooks along the trail. The harbour near the top of the picture is the one we boated through on the whale watching.
---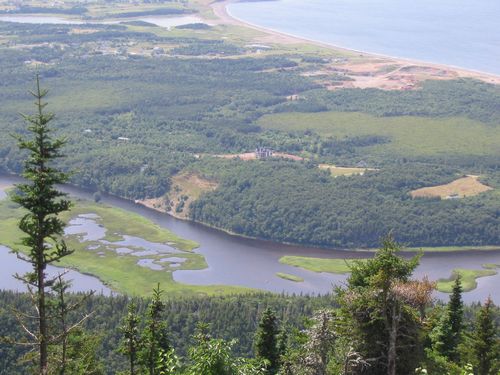 I wish that was my house...
---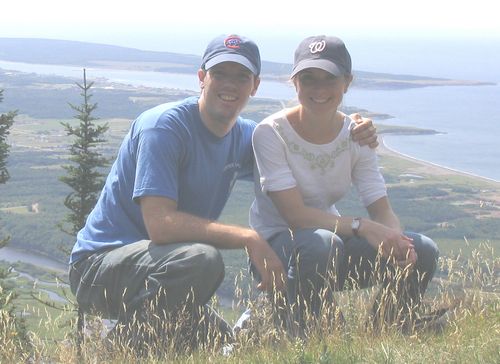 Kate and I take advantage of the time delay on our camera.
---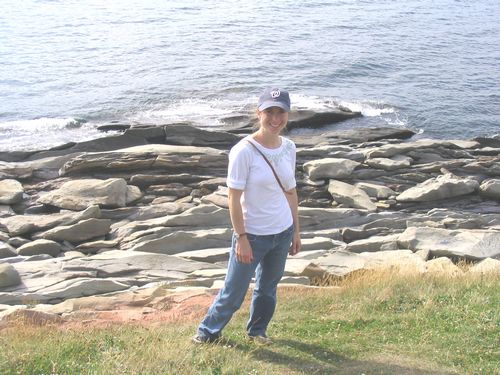 On our drive home, I pulled over on a whim along the coastline and we played on the rocks for a while. It was funny; you had very good traction on the dry rocks similar to rocks in Utah and Colorado, but as soon as there was even the smallest amount of algae, the rocks were deadly slick.
---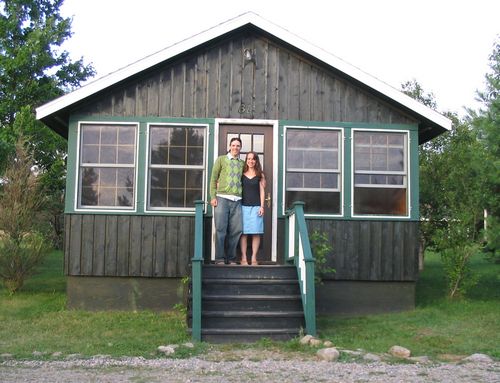 Kate and I in front of our cabin at the Normaway Inn before our complimentary supper.
---