Welcome to my Camera Section. If there are any pictures of you or yours that you do not wish to have on this page, please email me.
---
Honeymoon, Nova Scotia, Day 2
---
---
The next day, after antiquing at a few shops, we drove to Margaree Valley via scenic routes. There's a lot of weird things about driving in Canada. As you can see, some of the street lights are weird. But also a lot of the signs and road markings are slightly different. However, I loved the metric system. I got to go 110 km/h!
---
Our scenic drive took us along some interesting areas where farmland ran right up to the ocean. There were fields on the tops of steep cliffs. I couldn't imagine driving a tractor on the steep overhanging slopes. Anyway, there were low-laying areas, too, that were beautiful. These two shots are examples.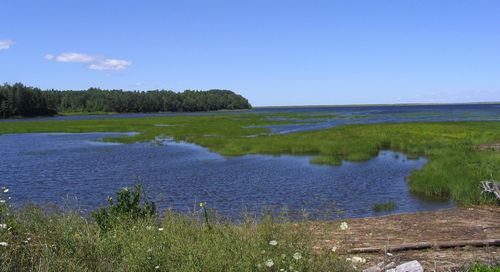 ---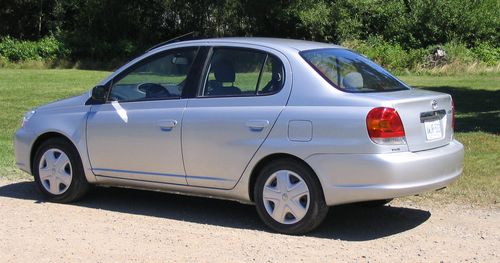 This is our rental car: a Toyota Echo.
---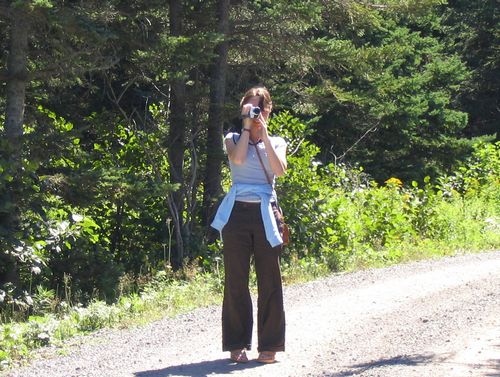 Kate and I capture each other.
---
We stopped at Cape George and climbed a ridge to an old lighthouse. These are some of the views from the ridge.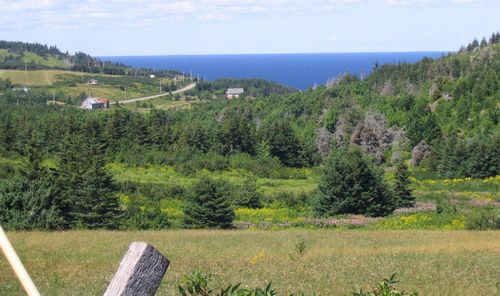 ---
Kate stands next to the Cape George Lighthouse.
---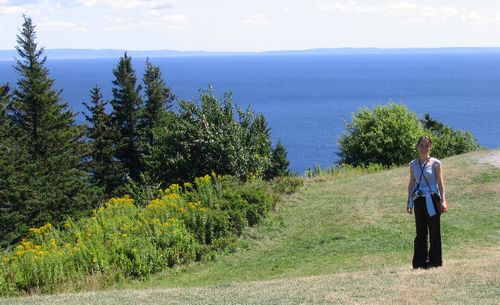 Kate on the lawn next to the lighthouse.
---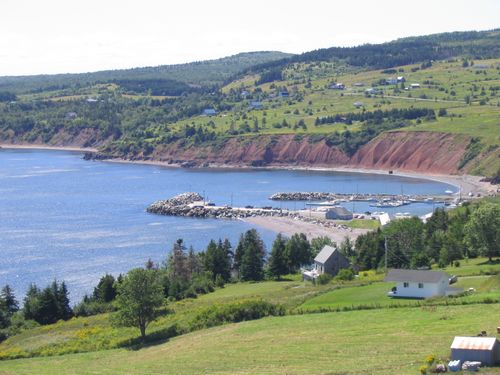 This was our first preview of the beauty that was to come in the following days.
---