Welcome to my Camera Section. If there are any pictures of you or yours that you do not wish to have on this page, please email me.
---
Honeymoon, Nova Scotia, Day 1
---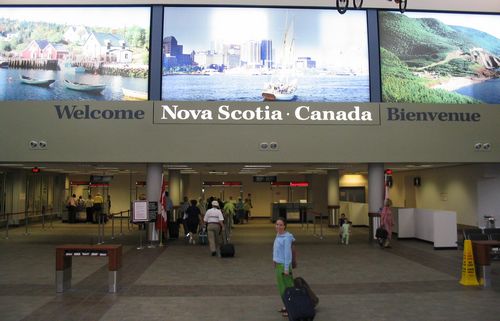 We arrived at the Halifax Airport mid-afternoon and rented a car. We headed towards Pictou, a small port town on the north side, for a one-night stop over.
---
The clouds were absolutely stunning on our drive.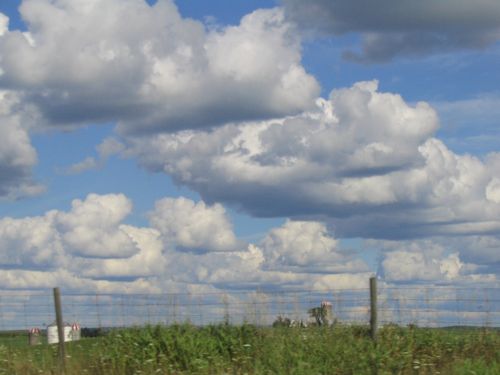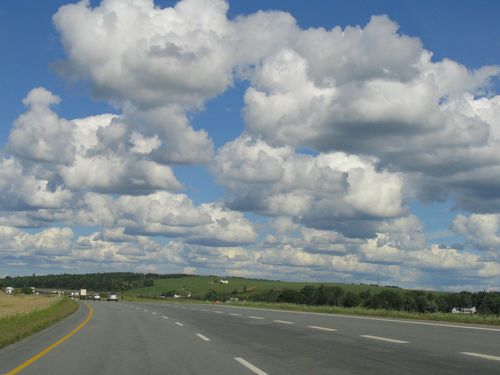 ---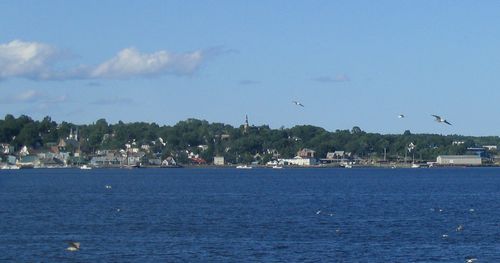 Here's Pictou from across the bay. It was a small, quaint town that doesn't see many tourists.
---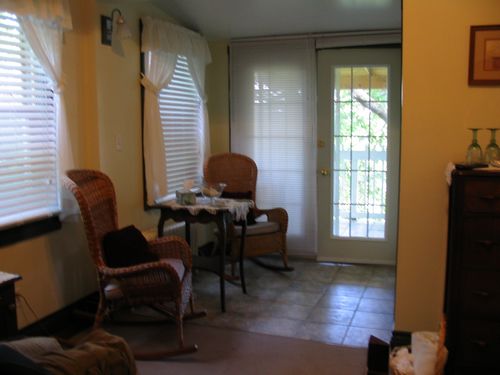 Our room at the Evening Sail B&B was very nice. Especially compared to the recent trouble we had with our B&B in Vermont.
---
That evening we took a walk through the town and along the shoreline. Here were some of the sites.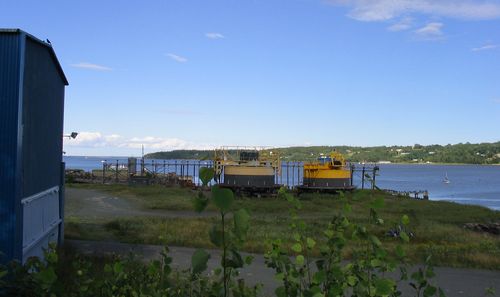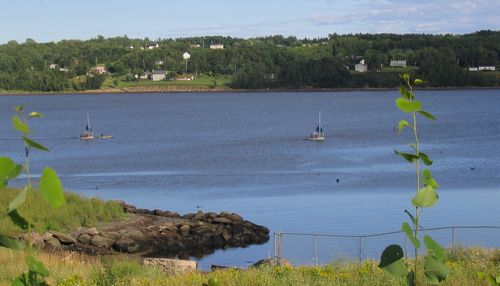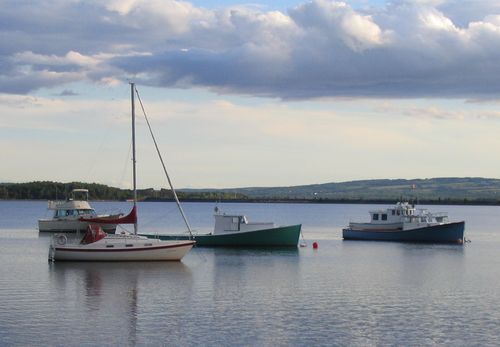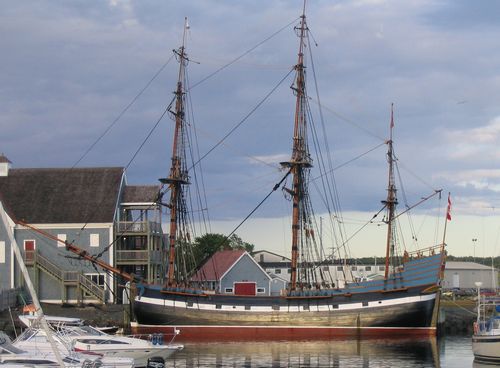 The old passenger ship, the Hector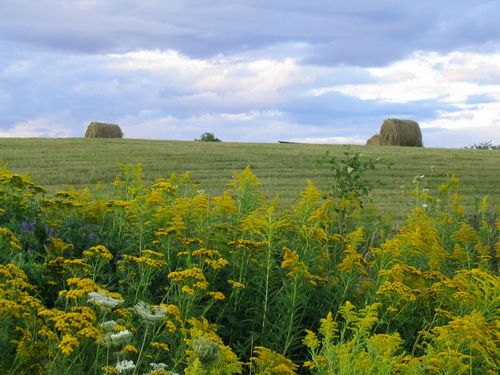 ---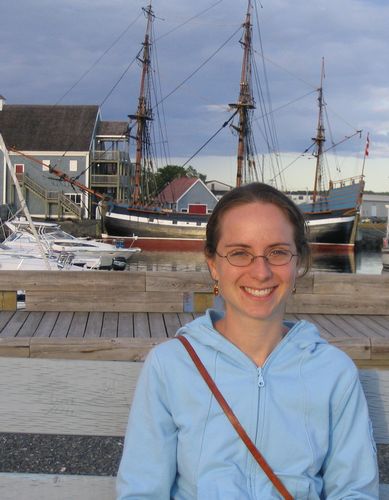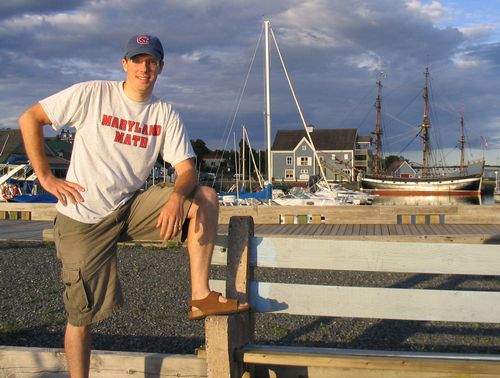 Kate and I take each other's picture on the dock with the Hector behind us.
---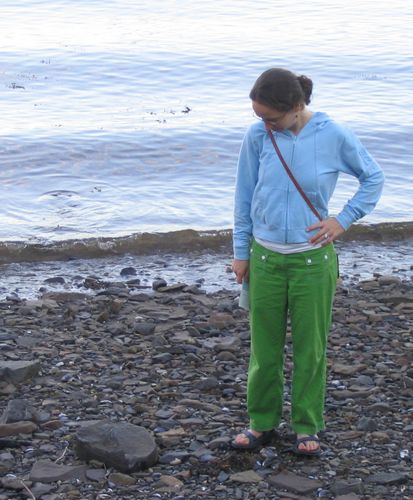 Kate examines the rocky beach along the shoreline.
---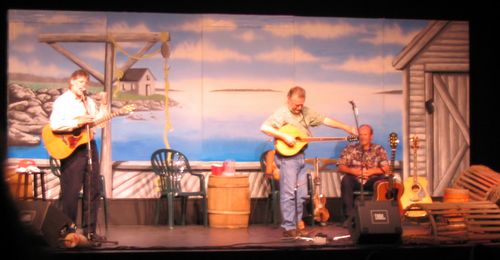 After the walk we went to a show that featured old guys playing guitars, and high-schoolers and kindergarteners dancing traditional Irish jigs. It was then that I compared Nova Scotia to Branson, MO.
---