Welcome to my Camera Section. If there are any pictures of you or yours that you do not wish to have on this page, please email me.
---
Errthum Christmas, December 2004
---
We arrived at my parents' house on the 26th after a week with the Kate's family.
---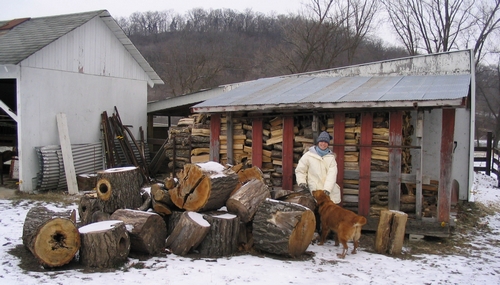 Kate on the wood pile
---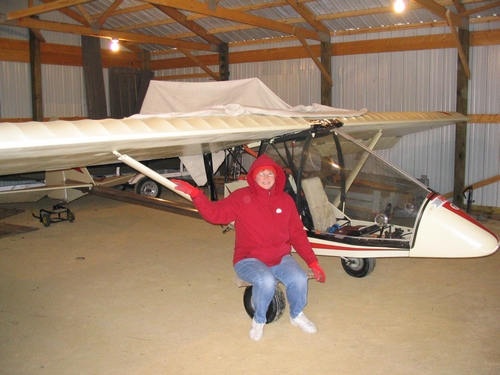 My mom posing next to my dad's ultralight. More on that later.
---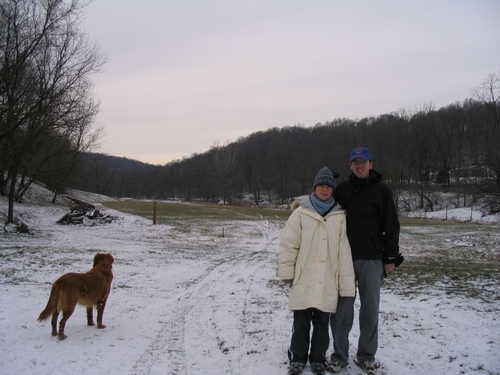 Kate and I (and Misty) with the runway in the background.
---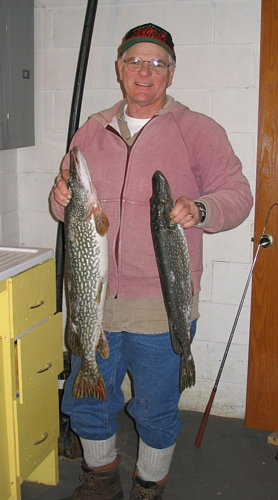 Dad with the nice Nothern Pikes he caught ice fishing. The largest measured 33 inches.
---
Mom took us on a tour of the cemetaries in the area so we could gather some genealogy info. Here are some of the churches we saw. I've begun to appreciate the churches a lot more lately, now that I'm not from an area that has one every five miles.
New Vienna, St. Boniface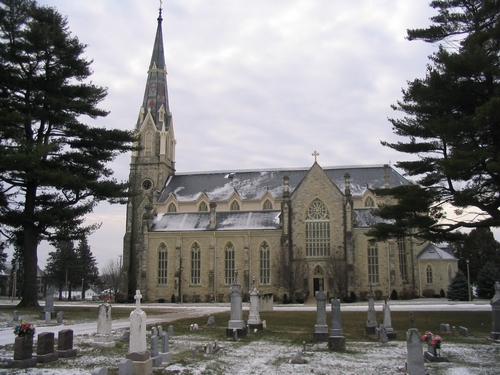 Petersburg, Ss. Peter and Paul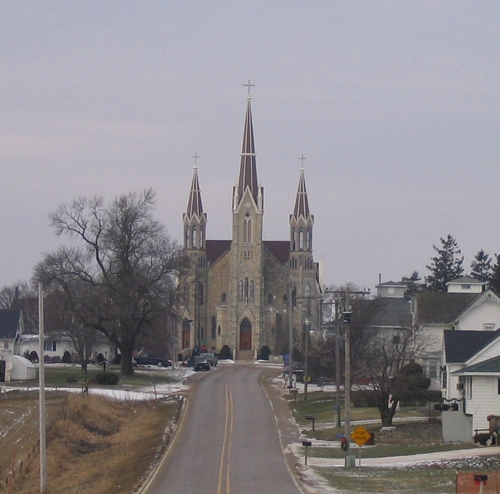 Holy Cross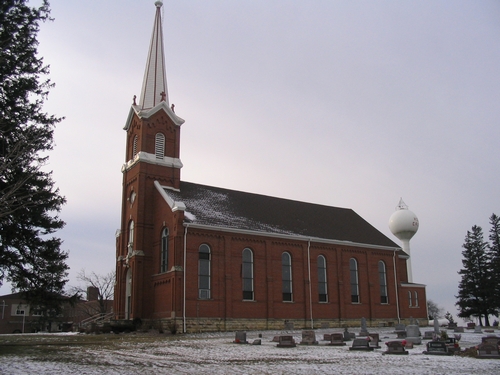 ---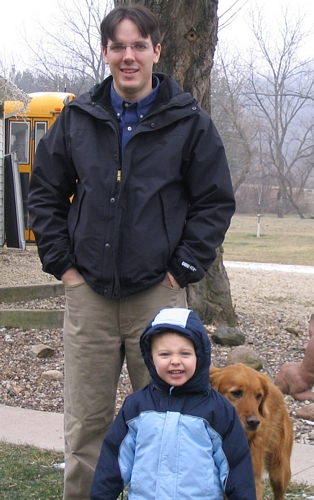 My nephew Sam and I hang out near the house.
---
As a gift, Brett had gotten one of those toy helicopters you see people selling in the mall. Something broke on it on every time we flew it.
---
Dad and Olive play catch while we're outside.
---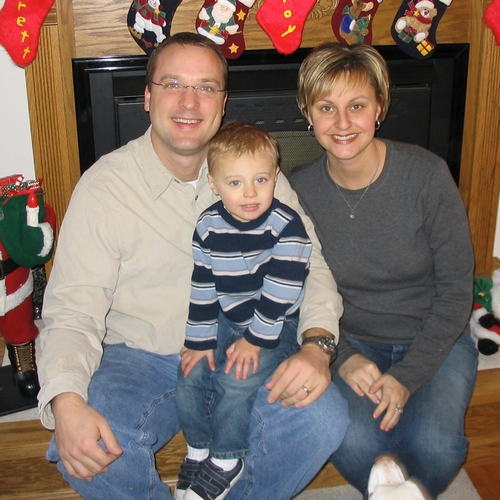 Brett's Family.
---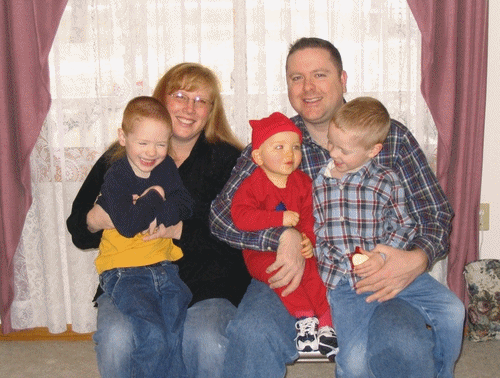 Troys's Family.
---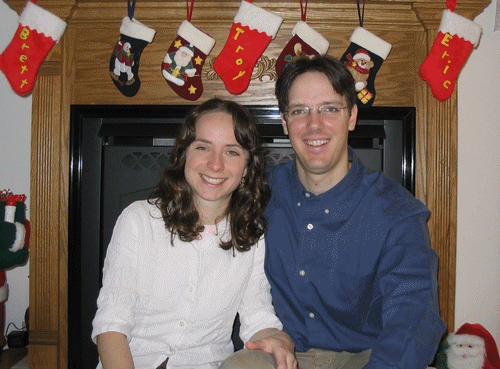 Eric's Family.
---
A Three Generations Shot.
---
The Whole Family (to come).
---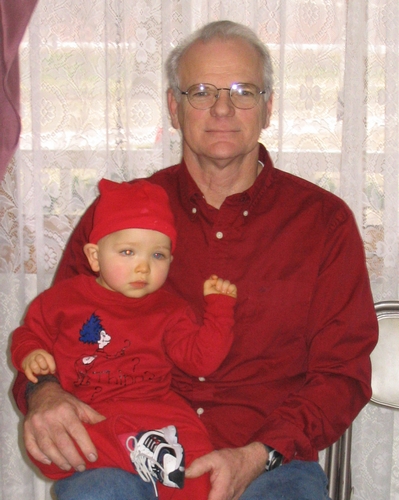 Dad and Tanner chill out before the mass present opening.
---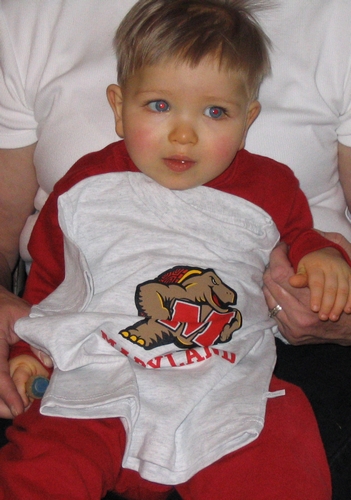 Tanner with his new Terps shirt.
---
Sam gives the thug pose with his new coin-eating bankasaurus.
---
The Family Man
---
Tanner claims the annual Errthum wrestling crown.
---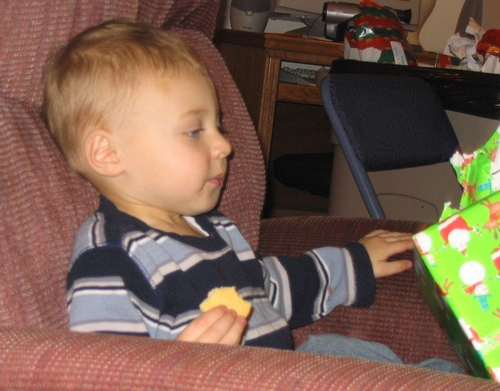 Sam with cookie.
---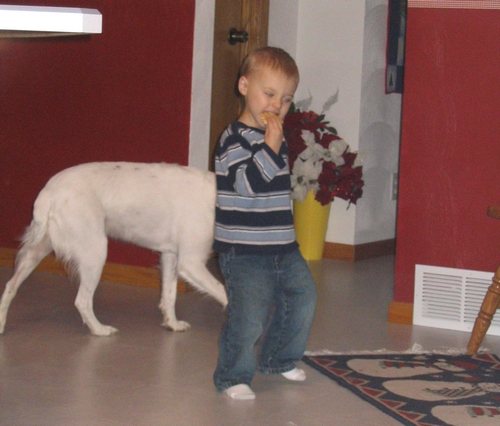 Sam with another cookie, now chasing the dog.
---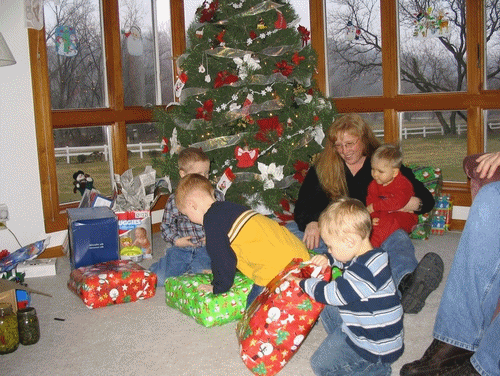 All of the grandsons got a grand finale present: blankets that Mom had assembled.
---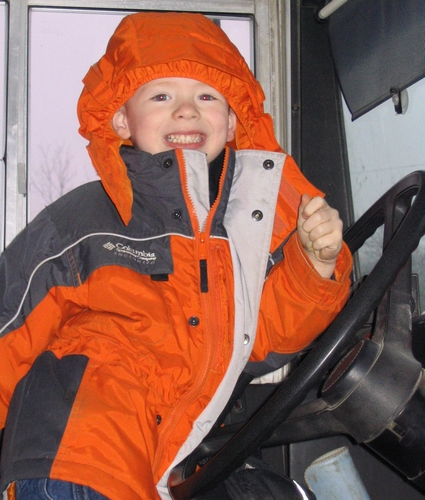 Then we all headed outside to see Dad fly his ultralight. On the way, Trevor makes a quick stop at Mom's bus.
---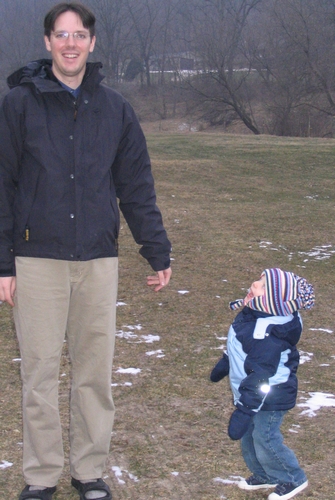 Sam really looks up to me. Literally.
---
Sam anxiously waits for his Grnadpa to take flight.
---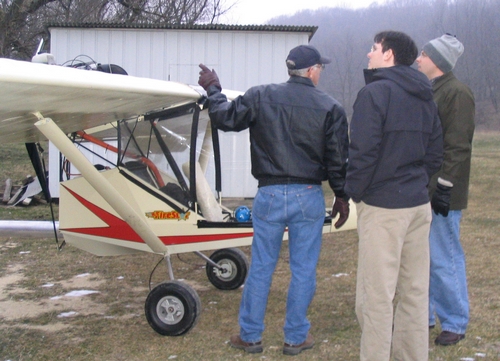 Dad guestures to the sky after Brett asks, "Where do you think you're going?"
---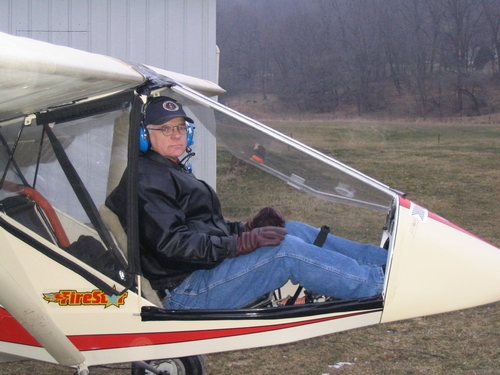 The Pilot
---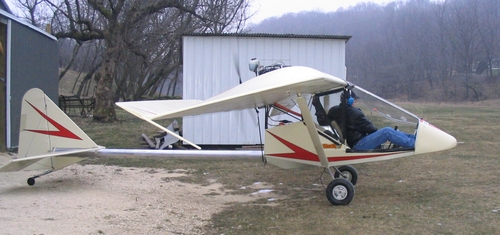 "Clear prop!"
---

"Roads? Where we're going we don't need roads."
---
Dad goes to the opposite end of the runway before taking off.
---
The peanut gallery looks on with anticipation.
---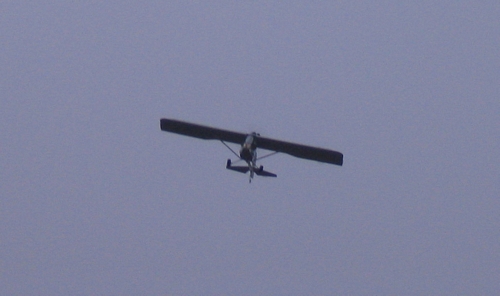 Before we know it, he's airborn!
---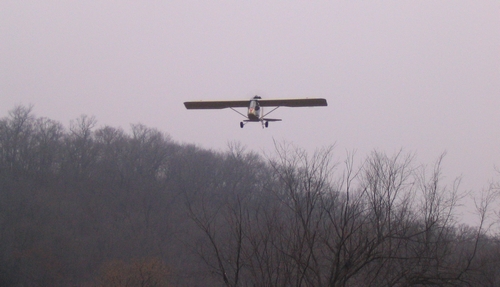 Dad comes in for the landing.
---
The flight is a success. All are extremely impressed. I know I'm looking forward to going up with him as soon as he gets some more experience.
---
Dad brings her in.
---
Travis and Trevor get their pictures taken with their Grandpa.
---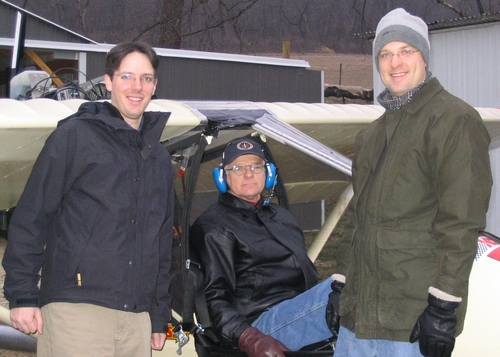 We all want our pictures taken with the pilot.
---
Except Sam. He's afraid Grandpa will fly off with him.
---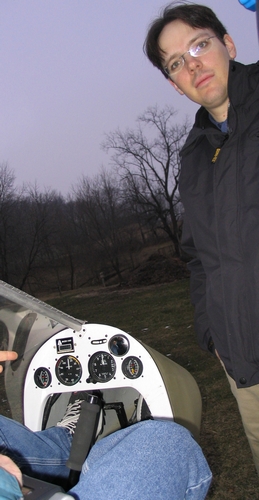 Troy and I check out the instrument panel.
---