Welcome to my Camera Section. If there are any pictures of you or yours that you do not wish to have on this page, please email me.
---
Christmas 2003
---
In case you missed it, Christmas 2003 started here.
---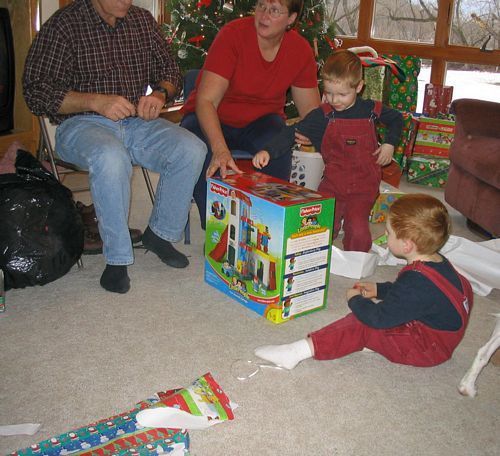 Grandma and Grandpa got the twins a Playschool Garage. Of course, it's not as cool as the original one that my parent's still have from the 80s, but it'll do just fine.
---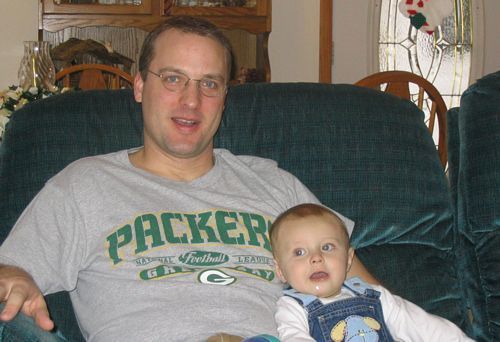 'Father and Son', a study in Packer loyalty.
---
Since the twins like Grandma's bus so much, Kate and I got them their own bus.
---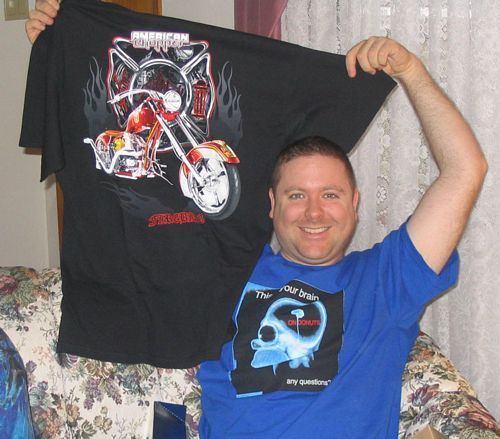 Kate and I gave Troy this shirt from the show 'American Choppers' because lately he's been working on his own chopper.
---
Kate found this awesome wooden clown push-toy online that we got for Sam. When Mom first saw the gifts we brought home for Xmas, she said that she thought everything was great but that she didn't know about the "duck thing" we had got for Sam. Well, Sam took to it just great. Kate 1, Mom 0. Oh, wait. She gave birth to me... ok, the score is tied.
---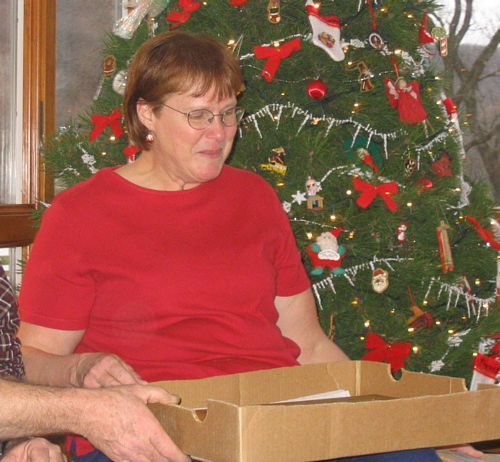 This is the expression on my Mom's face when she saw...
---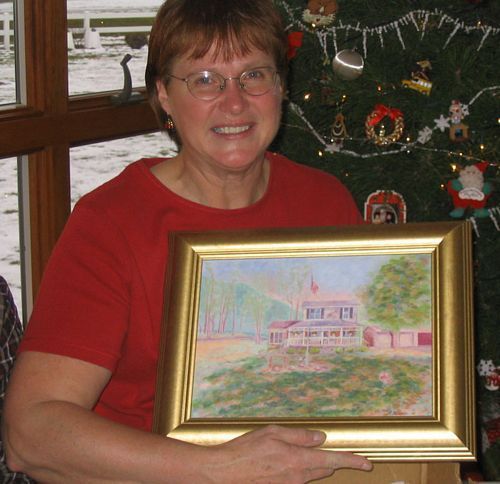 ... this! Kate's mom, Mary, had painted (from a photograph) this painting of my parent's house. It was pretty friggen awesome if you ask me.
---
There goes Sam, still pushing his "duck thing".
---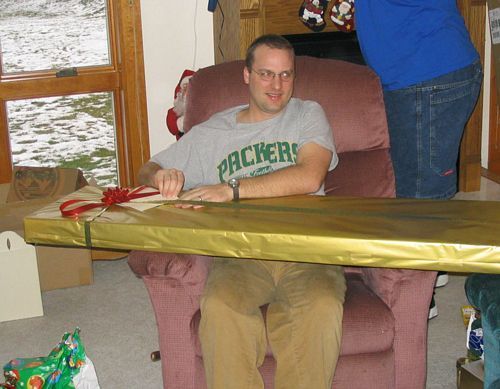 The last gift was for Brett and it had come from a truly secret Santa. It was left in our garage during the week previous. No one knew for sure what it was or who it was from until Brett opened it.
---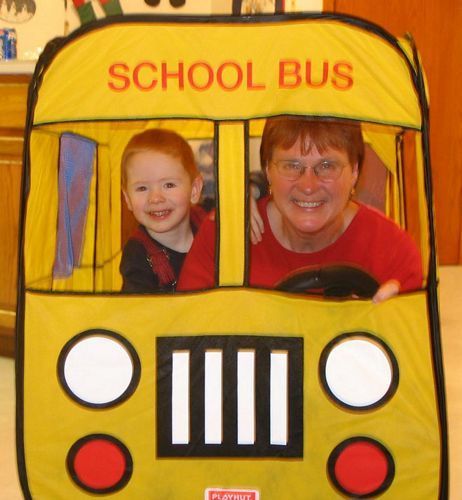 Trevor and Grandma ride in the twins' new bus.
---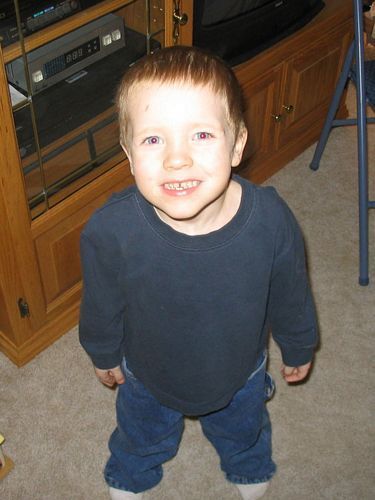 There was a 10 minute window there, where the twins were really willing to get there pictures taken.
---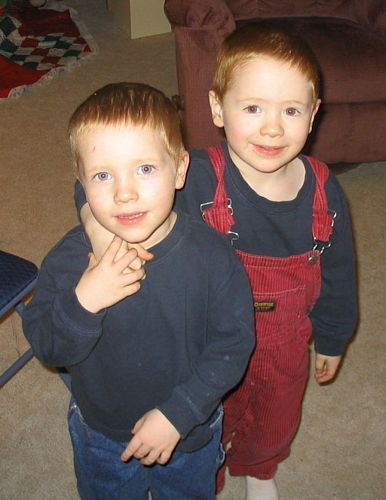 'The Twins', a study in Brotherly Love
---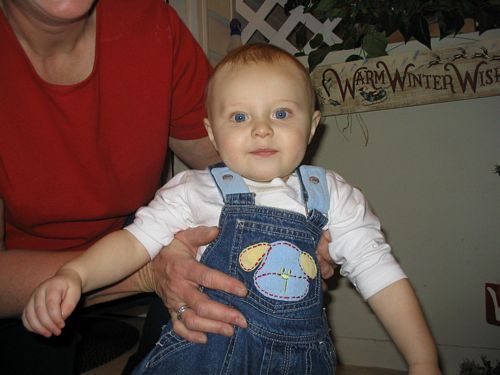 Grandma helps Sam down the garage steps.
---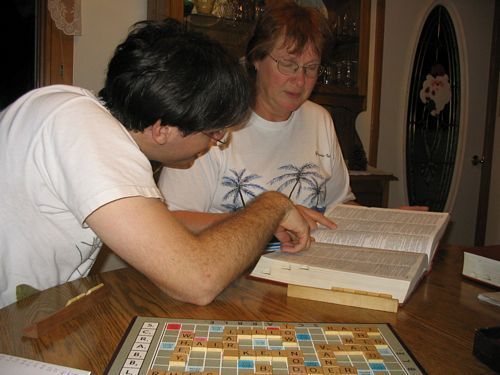 After everyone else had left, Mom and I got down to some serious Scrabble playing. Here we see the two of us checking the dictionary after a challenge.
---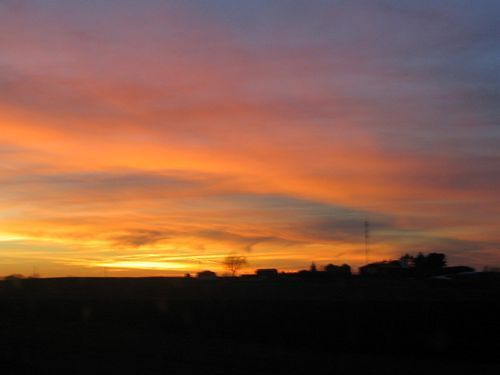 For New Year's, Kate and I went to IA City. This is just a pretty sunset that we saw along our drive there.
---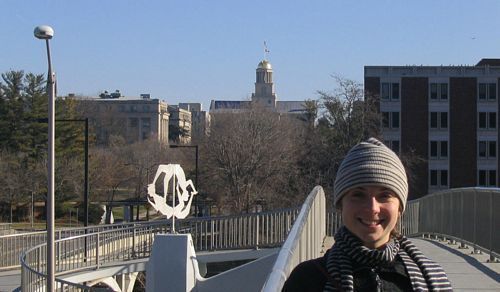 Aaaahh, IA City. This was the first time Kate and I had been back in 5 months. It was great to be back; there's no other city like it in the nation. This was also the first I had seen of the new dome on the capitol.
---
Aahhhh, the Add-Sheet people. I've missed being annoyed by them every Wednesday.
---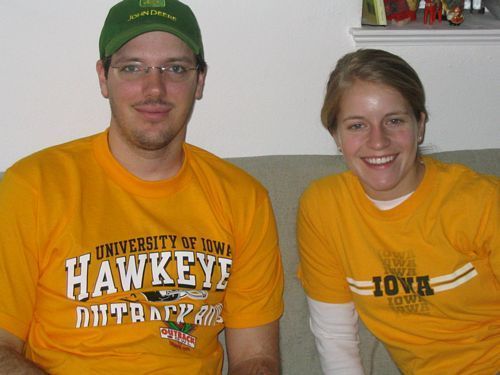 On New Year's Day, we all watched the Hawkeyes beat up on Florida Gators.
---
A few days later, we were back at my parent's place. Kate and I went for a walk in the park. I think this would make and excellent picture to go on the back of my book some day.
---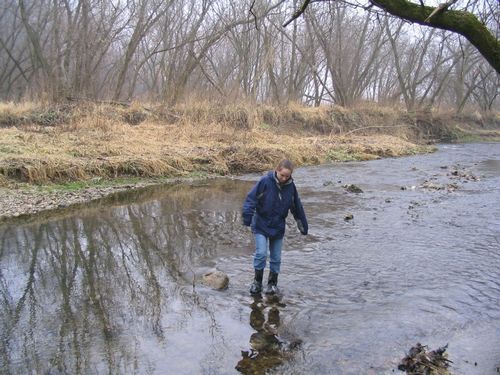 We hiked all the way back to "Big Rock" (where we crossed the crick), then all the way up the hill via the old horse path, finally coming down through "Wilgenbusch Pass".
---
It sure was nice to be home again.
---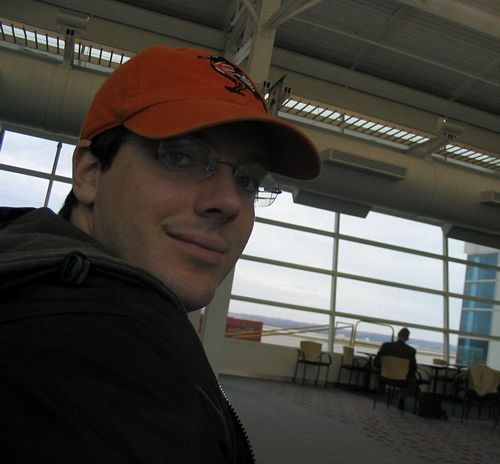 Here I am in the airport, waiting for our plane.
---
Here I am at Reagan National Airport in DC. Kate and I had gotten so many gifts, that I had to buy a new suitcase to haul it all. So here I am with our maximum 6 pieces of luggage. Ug.
---