Welcome to my Camera Section. If there are any pictures of you or yours that you do not wish to have on this page, please email me.
---
Chris and Kim's Wedding
---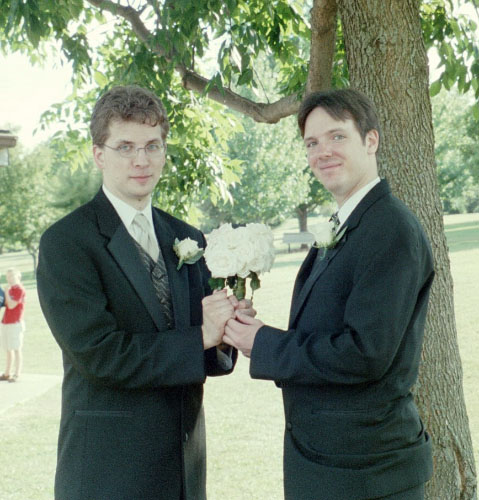 Always a best man, never a bride....
---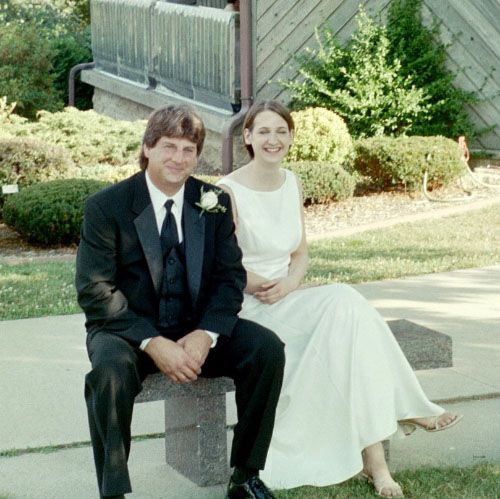 Kim and her dad relax before the ceremony.
---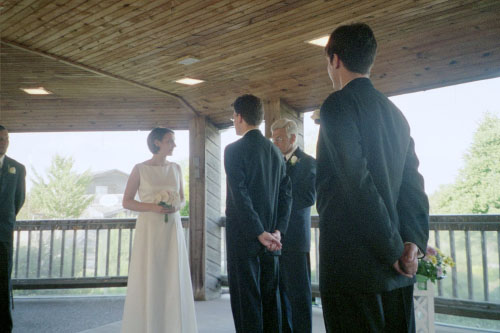 The magistrate said some things.
---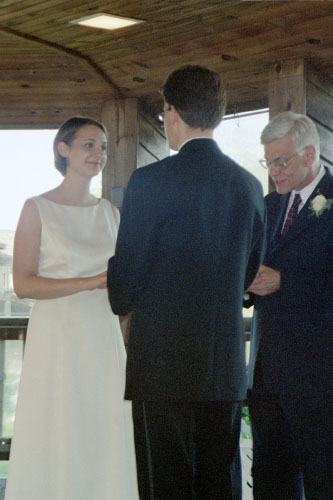 Then he said some more.
---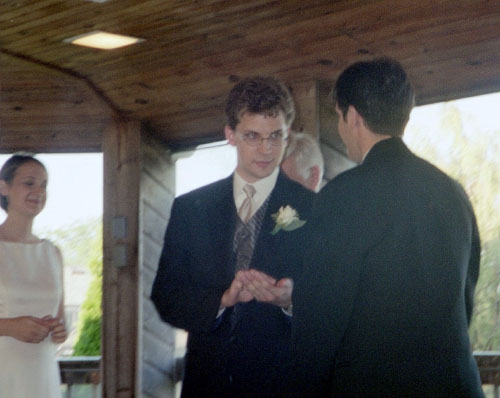 Then I gave Chris the ring.
---
Then the couple exchanged some vows or something.
---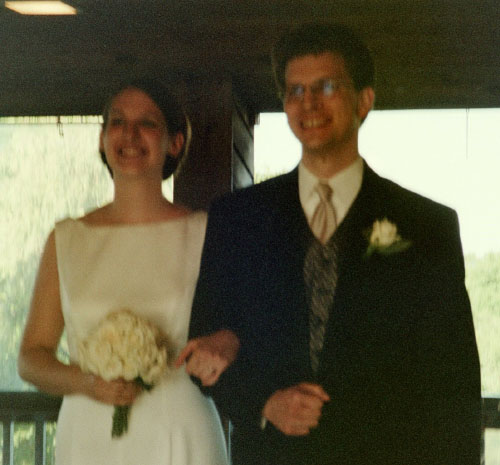 Then they were married!!! Yea!!!!!!!
---
There goes Kate.
---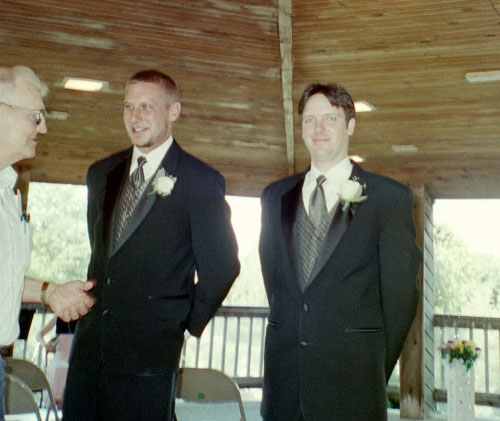 Kim's brother, Clint, was the, uh, bride's maid. After the ceremony, he and I released the people from their seats. His side was really good about waiting for him to give the gesture. My side was always getting up before I'd tell them to. I wonder what that says about the different families....
---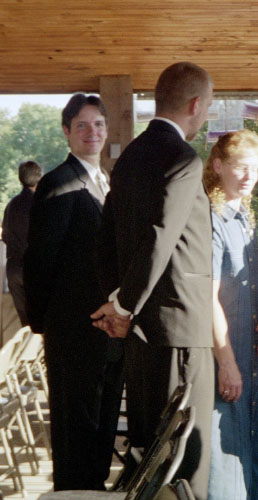 There I am again!
---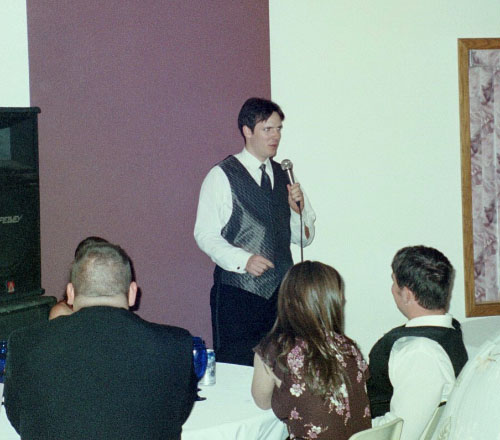 At the reception, I gave a toast. I also came this close to announcing my intentions for running for govenor of California.
---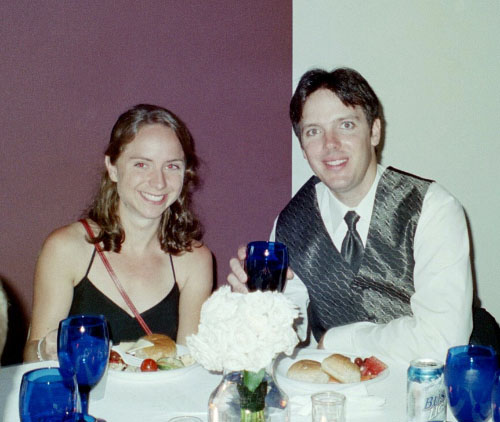 Kate and I got to sit at the head table. It was pretty cool.
---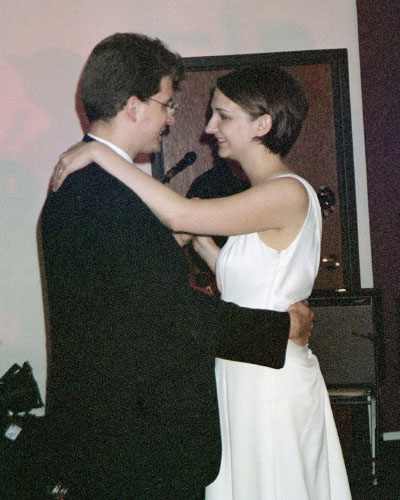 And then there was dancing. They hired a live band for the reception. Here we see the new happy couple dancing to the first song.
---
Luke didn't want to dance and so Jeremy and I had to carry him out onto the floor by force.
---
He seemed to like it well enough once we were out there. I think he was just scared of me because of the whole dancing in London experience.
---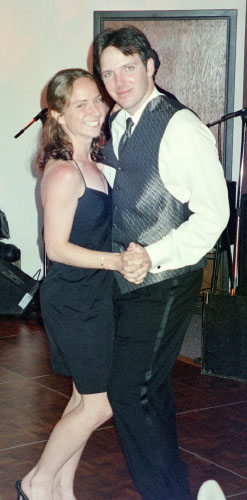 Kate and I dancing. We both looked very good that night.
---
My mom joined Chris and I on the dance floor for a while and cut a rug.
---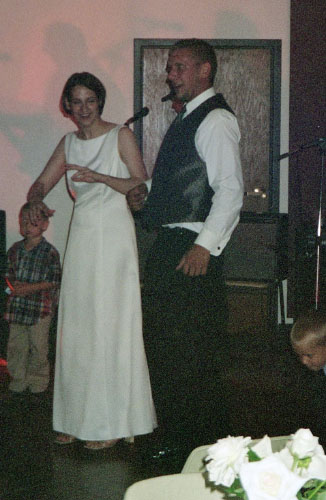 The bride and brother having fun on the dance floor.
---
Though the picture doesn't show it very well, here is Chris doing his Mick Jagger impersonation out on the dance floor. It was hilarious.
---
For the record, in attendance was: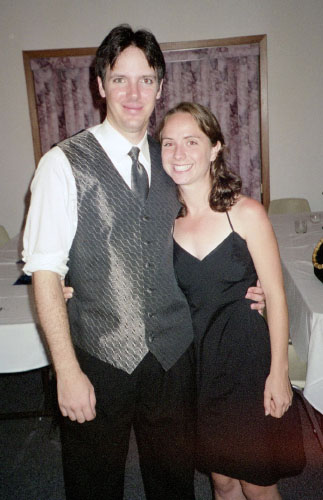 Me and Kate
---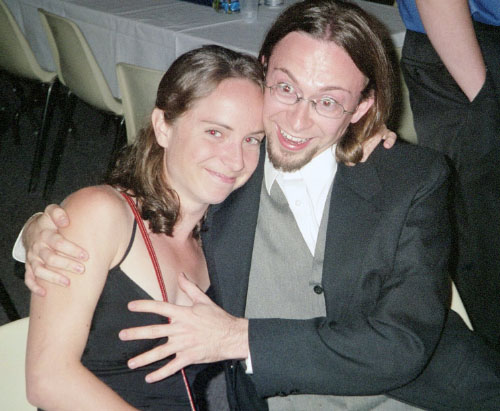 Kate and Luke
---
Bill and Beth
---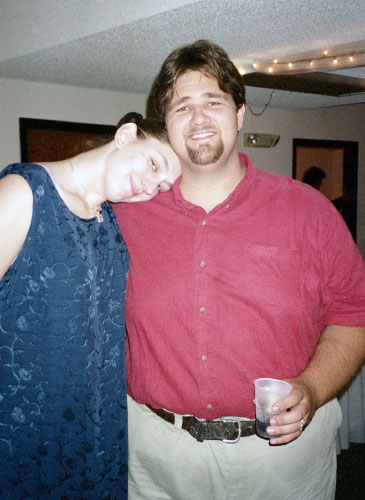 Rose and Jeremy
---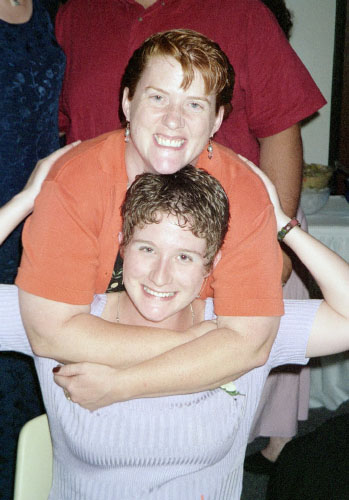 Rachel and her mom
---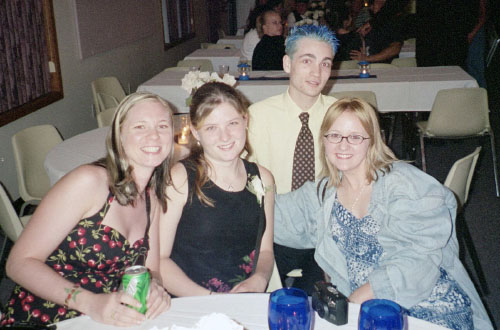 Shelly, Julie, Matt, and Beth's evil twin sister Chloe.
---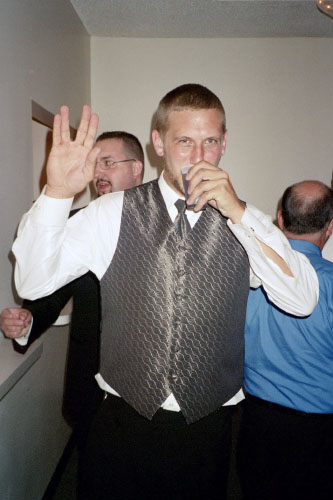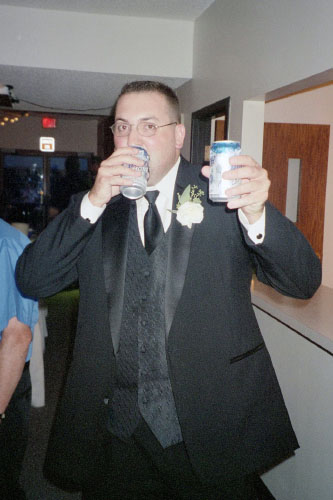 Finally, the brothers of the happy couple. On the left is Kim's brother Clint, on the right Chris's brother Chad.
---