Welcome to my Camera Section. If there are any pictures of you or yours that you do not wish to have on this page, please email me.
---
One of the first weekends after classes let out, my buddy Christian and I biked down to witness the cherry blossoms. They were gorgeous and I recommend seeing them in person.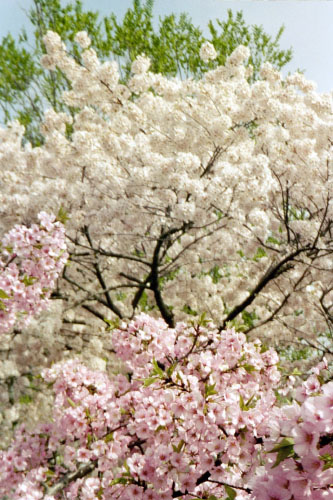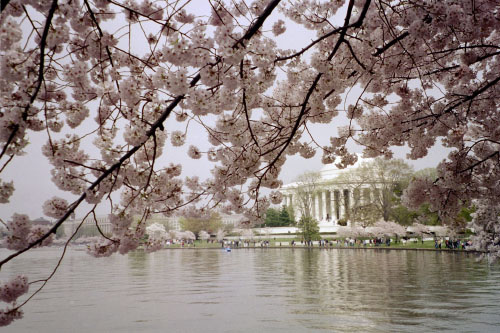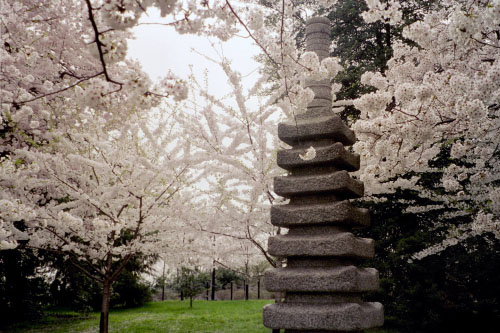 The cherry blossom trees were given to the US by the Japanese. I think we returned to favor by giving them a bunch of dogwoods.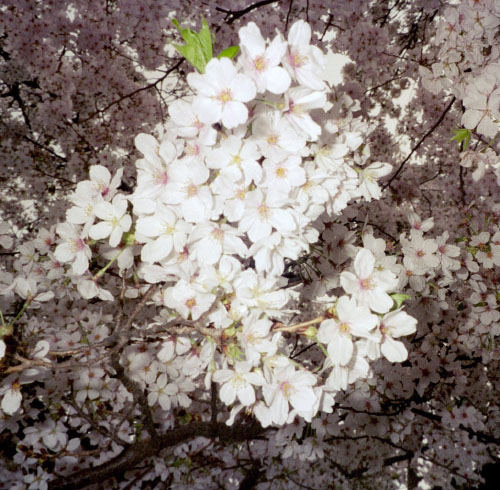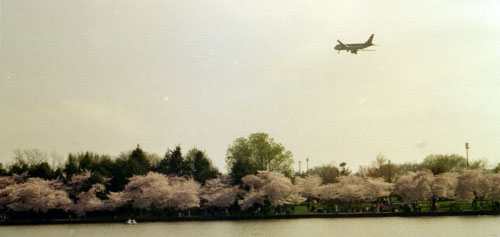 For those of you not familiar with DC, Reagan Airport is nearby the tidal basin and so sometimes large jets fly in right over the mall area.
---
Right next to the cherry blossoms is the FDR memorial. Christian was quick to point out the irony of having the FDR monument right next to the Japanese gift.
---
On our way back we got slightly off track and ended up next to the DC Temple of the Latter Day Saints (i.e. Mormans). We decided to stop in at the visitor center just for kicks. Man, the people there were very bizarre; creapy almost. Luckily, we were able to get out unconverted.
---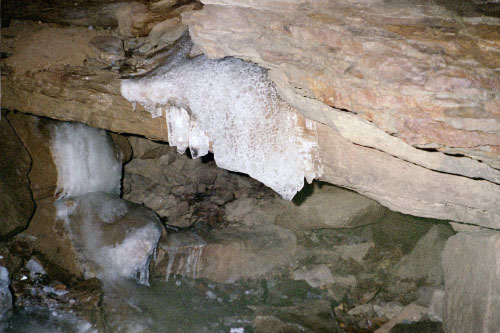 Later on in May, I visited my friend Bret in Pennsylvania. (You can see his tribute here). We drove down to Trough Creek State Park, located at the southern edge of Rothrock State Forest. What you see here is a picture we took from inside the Ice Mine. Even though it was quite warm that day, only 4 or 5 feet inside this cave it was freezing, literally.
---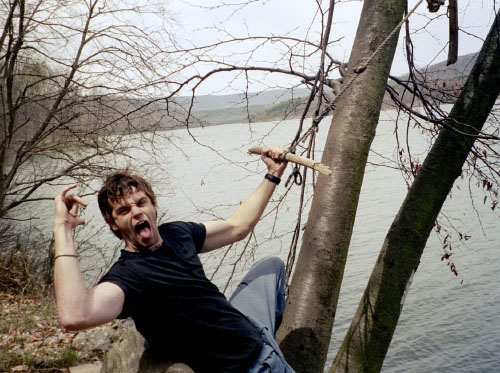 Then we went hiking for a while. Along the way, Bret found a rope hanging from a limb with a stick through it. Neither of us really wanted to get wet, otherwise we would've swung out over the stream. It would have been grand! But we didn't want to.
---
To prove I was actually there, I made Bret take my picture. Look at the neat waterfall in the background. I loved Pennsylvania. While driving around, it really reminded me of Eastern Iowa, except the hills are MUCH bigger.
---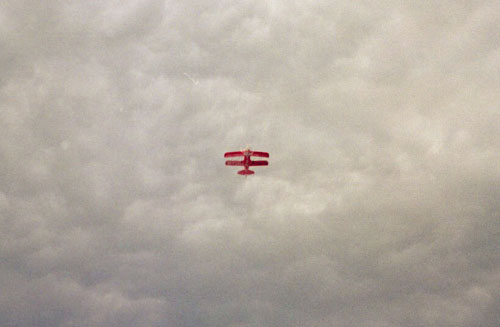 Towards the later part of May, I took a bike ride on some of the trails around College Park. Along the way, I ended up at the end of the runway for the College Park Airport, the oldest commercial airport in the US. While I was standing there, this plane took off above me. It was pretty cool.
---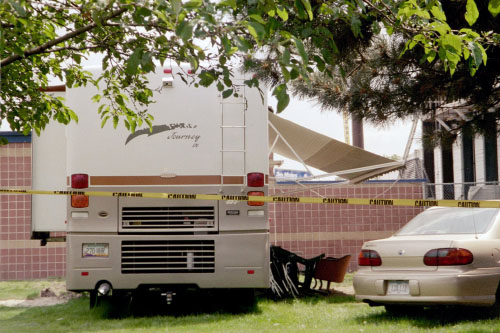 I came back to Iowa for Memorial Day. While I was there, I went to Des Moines to see the above trailer. Why? Because for about 2 months or so, major league pitcher Rod Beck played for the Iowa Cubs. During his time there, instead of buying a house or renting an apartment, he lived in this trailer parked just outside the stadium. I was hoping to maybe catch a glimpse of the man as it was known that he'd often grill out and invite anybody walking by to have a beer. Unfortunately, there was a game going on while I was there, but I still got to see the trailer.
---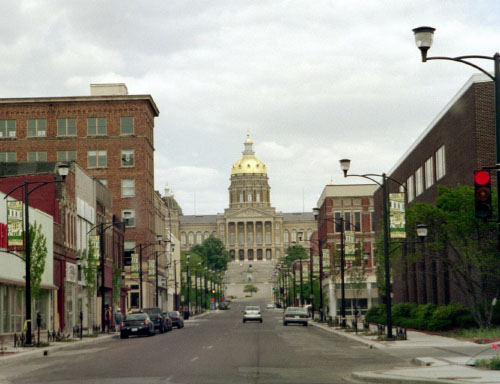 I don't know why, but while driving in Des Moines I took this picture of the Iowa Capitol Building. Isn't it neat?
---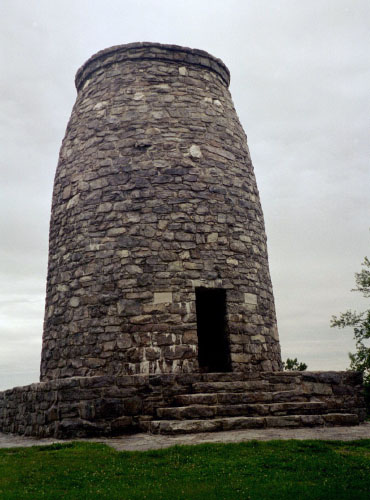 In late June, Kate and "the Momz" moved a bunch of her stuff out to Maryland. While they were here we hiked on the Appalachian trail to the first George Washington Monument. This one was built, I believe, about a century before the Washington Monument in DC.
---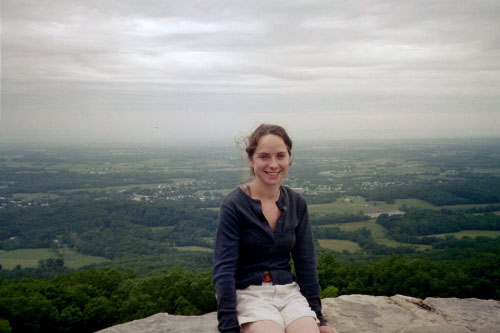 From the monument you can overlook quite a bit of western Maryland. Oh, and this is Kate in case you forgot.
---
Here is Kate and I together. I think the scene was better with just her. It was really windy up there, I swear.
---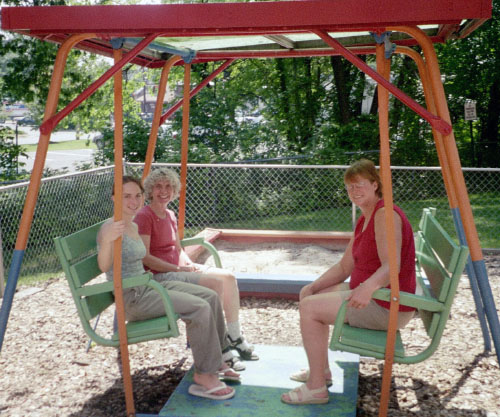 Kate and the Momz relax on the swing behind our new apartment. To see more pictures from Kate's big move, click here.
---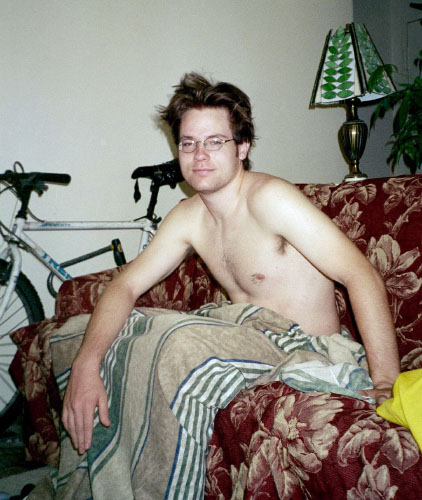 Kate only originally moved her stuff in, she didn't actually start to live there until mid-August. So in mid-July Karl came and stayed with me for two weeks to keep me company and to remind me of the good old days when we lived together back in IA City. In reality, not much has changed since then, as can been seen by this picture.
---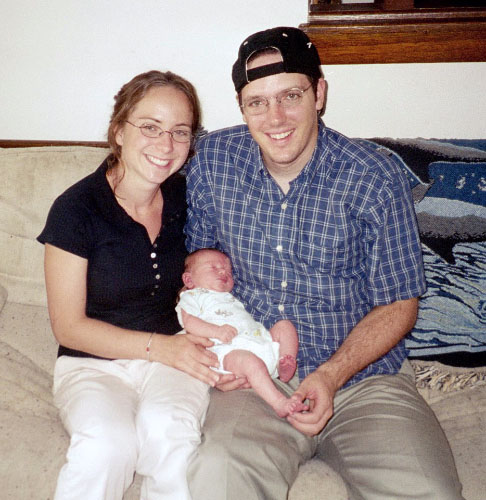 This is Kate and I with our new baby. ... Just kidding! This is us with my new nephew, Tanner. (Scared you, didn't I? I know I creaped myself out a bit.)
---
This is us with Tanner as Travis gets licked in the face by Orca.
---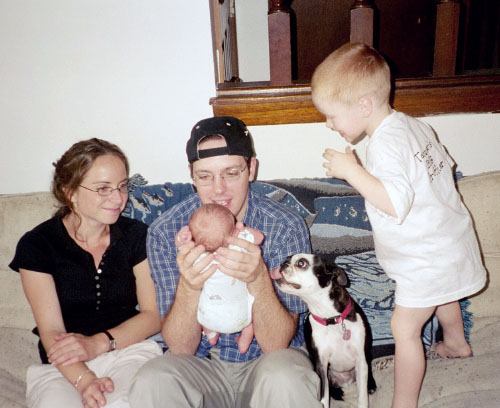 This is us with Tanner as Trevor looks on in excitement.
---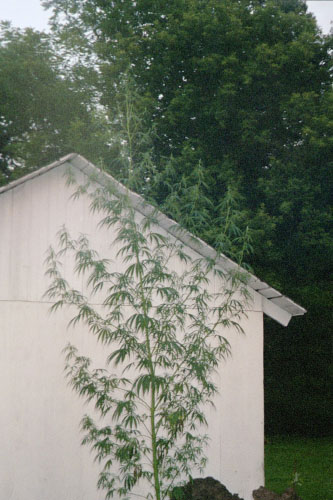 So I came back to Iowa again at the beginning of August for a couple of weddings and to see my new nephew. While I was back at the ol' homestead, my dad showed me this curious weed that was growing in our pasture. He said that Mom and he had gotten a pile of dirt from on top the valley and a bunch of these weeds started to sprout up. This one had grown to be over 10 feet tall! I don't know what kind of weed it was, but the cows sure were acting funny. When I came back a week later, Mom mentioned something about the papers saying the feds were doing more "fly-overs" or something, so she had to cut it down. She seemed all paranoid about the whole thing....
---